O

ur guest

More than a holiday

Michel Gigon & friends ( Extremadura )

Dear Josele:
We made it! But did not have much time to spend euros in the boutiques!! One more time thank you for everything: we did enjoy ourselves during this extraordinary tour.Of course, birds can or cannot be there; they were there, otters included; but we enjoyed you too! Your enthusiasm- I will never forget your comments about Great bustards displaying- your kindness, your friendship combined with a very professional approach of the tour, that worked like the best Swiss watch , all that contributes to make that week unforgettable. Have the best tour in Marocco and don't forget to transmit our friendly greetings to your family.

Michel

Private tour

Dear Josele,
Thank you so very much for the three days of wonderful birding and great food. You helped create life-lasting memories for us of the countryside and birds of that region of Spain. We especially appreciated your patience and sensitivity to creating a personal experience with each bird as opposed to just ticking a list. Your selection of accomodations was excellent and provided us with a great sampling of regional food. If you are ever in the United States and would like to visit Indianapolis, please know that you are welcome at our home.

Warm regards,

Jeanette and Elcira

Messrs Warmington / Pyrenees at Boletas & Ebro Delta

Josele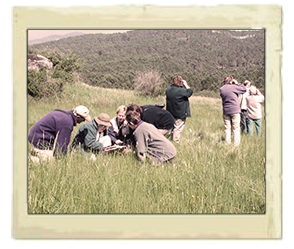 Just a quick line to say again how much we enjoyed our trip with you. We are still talking about the places, the birds, the people and the food and we have been back two weeks! Heather and I have always done our birdwatching holidays independently and so it was with some trepidation that we decided to holiday in a group situation with a leader. We need not have worried because your trip was done at the same pace as we would have done it ourselves - with plenty of time spent at each location, plenty of time to stop for a coffee or refreshments and never a feeling that we were rushing from place to place or spending too much time travelling. Your vast knowledge of the good birding places and indeed your amazing knowledge of the birds and their calls meant that we missed nothing and always had plenty of time for decent views and even photography. The accommodation was always extremely comfortable and the food (particularly that cooked by Esther) was amazing.
We very much look forward to travelling with you again and we will be booking for Extremadura in 2004 or 2005 if possible. Thanks again for one of the best holidays we have ever had.
Best wishes
Keith Warmington
Trevor Hannington and friends / Independent Holiday
Dear Josele,Ester and Marina, We are all safely back in England and missing your warm hospitality. Everyone in the party have said how much they enjoyed it, and how well you looked after us all, and I would like to take this opportunity to thankyou on behalf of everyone for making it such a memorable experience. We have all said we would like to come back if you will have us again. You did us proud Ester. And your knowledge of the area Josele was impressive and rewarding to us all.....

....We hope we did not cause you to many problems Ester, with our mishaps and loudness at times.??? The food was excellent and enjoyed by all, and all have remarked on your wonderful cooking and your excellent sense of humour and ability to cope with the pressure we may at times have put you through. I, on behalf of everybody that visited your well organised establishment wish you all well for the future, and success in all the good work you are doing in making people feel at home and welcome in idealic surroundings. I cannot thank you all enough, in making our birding holiday complete. And we will highly recommend you to all our friends who wish to bird the Pyrenees. Love you all lots, Thankyou, Thankyou, Thankyou. Best wishes Trevor.
Trevor Hannington -uk
Maurice Dengate and Jack Piper ( Birdwatching Week at Boletas )
Dear Josele,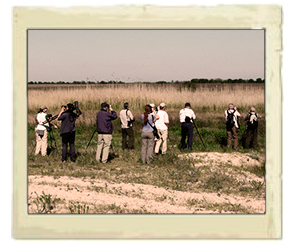 I hope all is well at Boletas and your family are all ok. I thought I would write to thank you for the very enjoyable week we had with you and your family. The efforts you put in to enable Jack and I to see the new birds was first class. We could not have selected a better place or a better person to guide us. Everything was right and it was nice to be treated as one of the family; I would have no hesitation in recommending you to my birding friends. We both left thinking that we had left friends behind. I hope to stay with you all again, I know my wife would enjoy it.
Thank you and best wishes to you all.
Maurice Dengate – uk
Messrs Goodrum ( Private tour to Ebro Delta, Steppes & Pyrenees)
Can we thank you for turning our birding holiday into a birding experience. Your attention to our every need, your brilliance in finding birds, your superb knowledge of your country, but most of all your warmth and personality added dimensions to our holiday we did not expect. We truly acknowledge we came as strangers and we left as friends.

We look forward to renewing our friendship in the years to come and can only wish that other birders find the true essence of Spanish birding at "Boletas"

Again our grateful thanks to you and your family.

Kindest regards
M.J. Goodrum
Jack McKee( Spanish Tour )
Dear Josele J. Saiz

I Just wanted to thanks you for all the hard work you put into our recent tour to Spain. I saw 147 life birds on the trip and the great majority of them were the direct result of your expertise and effort. Your unstinting efforts in all areas made the trip the best I have ever taken.
Jack McKee - New Jersey USA
Messrs. Carpenter ( Private tour mountains & steppes)
Peggy and I both want you to know how wonderful our stay was at Casa Boletas. We cannot imagine a birding guide more knowledgeable or enthusiastic than you, and you are such a pleasant companion at the same time. We thoroughly enjoyed everything about our time at your warm and very hospitable guesthouse. Your wife is a fantastic cook, so we looked forward to every meal.
Chris Carpenter ( California - USA)
Great place to stay , great birding ¡
Brian Dore & Jacquie Crozier – uk
Namibia
Dear Josele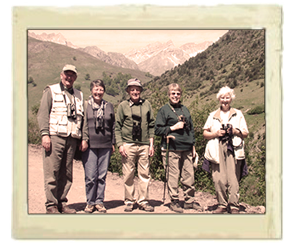 I hope your trip back to Spain was not too tiring and that you have now settled in to deal with correspondence etc. A very BIG THANK YOU to you for enabling us to have such a fantastic holiday in Namibia. We both enjoyed our time there very much indeed. Without all your hard work in planning and organising the tour, it would not have happened. Thank you for your enthusiasm and encouragement too. John has spent a lot of time sorting his list out and he is delighted to have seen so may birds and so many new to him. So Josele thank you very much indeed for being a great leader. It was a great holiday. It is amazing that both you and Neil were able to remain cheerful and enthusiastic all the time despite numerous requests as to "What's that bird?" when you have already told them it was a Mariqua Flycatcher.
Love from Janet and John
Richard & Erika Klim / Private tour Alpine & Steppe specialities
March 12th to 19th 1999Dear Josele,Just a note to thank you for a wonderful week in Aragón. And what a week it was! Great birds, ,stunning landscapes, beautiful weather and excellent hospitality.
We had not really expected that it would be possible to find all of our target species but with your expertise and dedication we achieved 100% success, The memories will remain with us for ever:
The magic of dawn on the steppes of Belchite, with singing Dupont´s Larks at close range and flights of Black-bellied Sandgrouse , and nearby our best ever views of Bonelli´s Eagle.
Enjoying close views of a pair of Penduline Tits in the Ebro valley.
The atmospheric dusk vigils for Eagle Owl (three birds seeing- we thought we would be lucky to find one!)
Watching majestic Lammergeier patrolling the sheer cliffs with excellent views of a perched adult at Vadiello near Loporzano.
Searching for beautiful Wallcreepers in the Guara range (four birds seen, including some incredible close encounters).
Defying vertigo on a narrow ledge high on the face of Salto del Roldan for brilliant views of Alpine Accentors.
Studying a remarkably confiding pair of Citril Finches (almost too close for binoculars!) in the tranquillity of San Juan de la Peña.
The thrill of finally tracking down a group of five Snow Finches after climbing through the snow in the grandeur of the high Pyrenees, with Alpine Choughs calling overhead.
And, of course, raptors everywhere - kites, vultures, harriers, buzzards, eagles, falcons.
We greatly appreciate your, patience, determination and hard work. Few other guides would be prepared to put in so much effort to find the birds we were looking for. In your company we were able to learn so much more about Spain and its people. And please give a special thank you to Esther for her wonderful cooking, a perfect end to a long day in the field.Very best wishes
Richard & Erika Klim
Eagle Owls In Aragon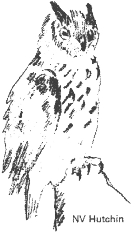 It was the third day of our February holiday in Northern Spain; and the sun was setting behind us as Marjorie,Brian, Josele (our guide and host), and I peered at the low cliffs facing us. We had been here two evenings earlier trying to see an eagle owl that might roost in one of the small caves or ]edges. In one there had been a shadowy figure that looked like an owl but after it had remained motionless for half an hour we had decided it must be a rock. In another small cave we had seen what looked like a dead cat which suggested an eagle owl might be about. Later as it had got dark we had gone above the cliffs, an eagle owl had called below us and Brian had thought he had seen a large shape glide away below and to our right but though we waited we neither heard nor saw anything else. Now we were trying again. There had been a pair in this area but the female had been killed in a road accident the previous autumn. But what would we find now ? Finally the sun set and we were left in the gloaming; within moments we heard a deep hoot and a huge shape appeared from one of the small caves, flew to the left along the face of the cliff, rose and disappeared over it. Josele had shown us our first eagle owl and this would have been a very satisfactory view in its own right, but there was more yet! The owl's deep call was heard several times more from behind the cliff. Then further away to our left another call was heard; this was similar but higher pitched, then a huge owl appeared and alighted on a rock facing us, its long ears were plainly visible against the evening sky. It called again, its higher pitched call indicating it was a female. Then the first owl reappeared from behind the cliff, mounted the female and after a few seconds slipped away and out of our view. The female remained motionless on the rock for several minutes, then as the light faded almost to nothing she moved and was gone.
(Brian Bottomley, Marjorie and 1 flew by Easyjet from Liverpool to Barcelona from where we continued by train and stayed for a week (Feb 25th March 4th)at Boletas Birdwatching Centre where our guide was Josele Saiz.
Neil Hutchin / From West Cumbria Members´Group "NEWS LETTER"
Flyways and Byways
Richmond Times-Dispatch by Jerry Uhlman

Spring in central Virginia is an exciting time for birdwatchers, when our backyards are filled with exuberant early morning singing and turf-defending aerial acrobatics. Bright, splashy migratory songbirds drop into our neighborhoods and parks to feed and rest briefly on their journeys along the Atlantic flyway to northern breeding grounds. For birders, it's the best time of the year!

So, it was with some ambivalence that I headed to Spain in early May for a birding adventure with Josele Saiz of the Boletas Birdwatching Centre in Loporzano, Huesca , Spain . Along with eight other birding enthusiasts, Saiz guided our exploration the Monfrague National Park west of Madrid , the high Pyrenees shared with neighboring France and the Ebro Delta near Barcelona , one of the remaining wetland sanctuaries along the Mediterranean coast.

Instead of our brightly colored North American migratory warblers, we discovered European bee-eaters and European rollers, two of many spectacular species that were passing through the Spanish steppes on their way from northern Africa to breeding grounds in Western Europe .

A rainy spring brought out a profusion of wildflowers and the landscape throughout the countryside was a vast carpet of scarlet poppies and clover. While searching for wallcreepers in the Pyrenees , a highly prized species among European birders, our trails meandered through wild narcissus, corydalis, rare gentians, miniature primroses and purple daphne blossoms. Lungwort sprouted among the mossy boulders not far from melting snowpacks.

Monfrague National Park and the Tajo River valley give birders opportunities to find many raptor and forest species, and tour guide Saiz expertly pointed out nearly a dozen species of vultures, eagles and kites. On our trek through the plains, white storks were busy building stick-nests on barn roofs, church turrets and electrical towers. Some early breeding couples were feeding gangly chicks that teetered precariously atop the huge nests.

Early morning walks were punctuated with the calls of Eurasian cuckoos, calls that sounded just like familiar cuckoo clocks, and by the rapid-fire "who, who, who" of common hoopoes, a strange-looking species with a long down-curved bill and a row of black-tipped feathers the length of its head.

Saiz, our jovial and patient birding guide, worked each day to help us identify the many raptors that we encountered in the steppes and mountains, but, alas, only the most avid had much luck deciphering vultures from bustards, eagles from kites. But, it was a thrill each time we saw a Spanish imperial eagle or lammergeier soar overhead flashing chestnut colors or white facemasks.

Between birding sites, Saiz introduced us to the village of Belchite , destroyed during repeated skirmishes of the Spanish Civil War. The sacked village was abandoned and the survivors rebuilt new homes at the edge of the ruins. Walking the narrow, twisting streets through the gutted village conjured up images from Earnest Hemmingway's writings.

Likewise, visiting Alquezar, the ancient fortress built atop a rocky outcrop to resist Moorish occupation, evokes an image of a medieval village that would have required horrendous physical labor to build and be impenetrable when finished. Saiz used this lofty site to further our raptor education, with no better success.

Lastly, we headed to the Ebro Delta, a treasure-trove of lagoons and cultivated fields filled with waders and assorted waterbirds. The delta is a farming community of rectangular water-filled rice paddies sprinkled with farmers' stone houses at the corners, and tiny commercial villages along the dikes that separate rice fields. Birdlife on the delta was rich and diverse, including water warblers as well as waders and shorebirds. Undoubtedly, the most unusual species was collared pratincole, a bird with a thin brown collar across its throat from eye to eye that looks like a cross between a tern and shorebird.

During our birding adventure in Spain , Saiz introduced us to 196 species either passing through or residing in the country, of which 105 were new to me.

Luckily, after returning to Richmond , I was greeted by a blackpoll warbler in my front yard, a sign that migration was still underway at home.

(For birding tours available through the Boletas Birdwatching Centre, visit www.boletas.org)

* * * You're cordially invited to join The Richmond Audubon Society for meetings and field trips throughout the year. Information is available from the Society at POB 804, Richmond 23207-0804, by telephone at 804-257-0813 or on the internet at: www.richmo n daudubon.org.

Flyways and Byways is a regular birding column that appears on the third Thursday of each month. Send questions or comments to the Richmond Times-Dispatch, P.O. Box 85333 , Richmond , VA 23293 , or email me at flyways@erols.com.
© Jerry Uhlman. All rights reserved.
We would like to thank all our friends that put their confidence in us, we hope that they enjoyed their stay with us as much as we enjoyed having them in our home.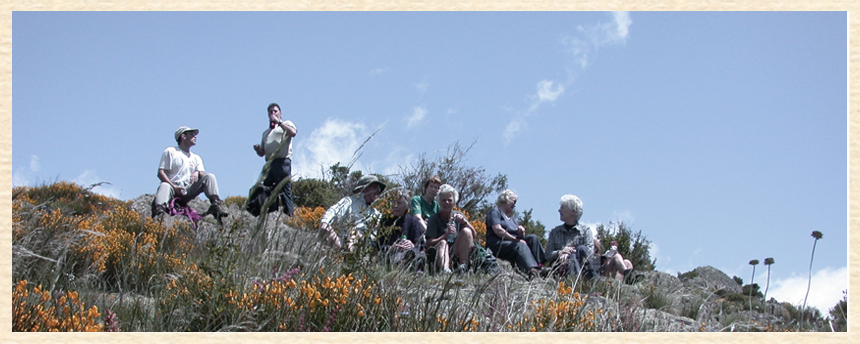 Lluis Gay –es

Nuria Roca& Family –es

Pilar Gil –es

Antonio Revilla -es

Gustavo Gonzalez -es

Natur Films –es

Francisco Montoya-es

Ramon Infante–es

Daniel Eritja -es

A.Leen Bainto–usa

J.M Cabot -irl

Philippe Moteau -fr

Jhon Moody –uk

Juan Bernal -es

Felix Martínez –es

Manel Preceño –es

Marina Galvez -es

Vittorio Pedrochi -es

Josep Martínez –es

Rush Horst -ch

Robert Queros –es

Gerard & Crevon -fr

Y. Peñalver –es

Amando Represa –es

A.& Alberto Nava -it

Alan Jean & Family -fr

Mikelena Tapadiña -pr

Neal &Johan Ward –uk

G.Gerdts & Family -usa

P.McAlmont & Fam. Usa

O.Gouez –fr

Luc,E.Decourtye -fr

I.Hepburn&Family –uk

Joaquin Rios –es

Bruno Guehenneuc-fr

Silk Brian –uk

Maarten Platteeau -nl

Carlota Viada -es

J.Martínez -rfa

P.de Grissac & Fam.-fr

Manfred Hoffmann -rfa

Eduardo Adarve – es

Matjin de Jonge-nl

Gordon Langsbury-uk

Dr. Claude Blocch-usa

Messrs. Richardson-uk

E.Pomares-uk

Messrs. Battye - uk

Lesley Angell-uk

Joe&Kerry Short-uk

Mrs. Rosemary Morris-uk

Clive Hope-uk

M. Mout-fr.

Dolly Gigon-CH

Art & Libby Grosset-uk

Linda & Roy Harvey-uk

Messrs. Gardiner-uk

Bridget&Martin Shave-uk

Judith&Edward Smith-uk

Messrs. Gilmore-uk

Ken Parker-uk

J.Peter Day-uk

Amadeo Molina-uk

Rob Skinner-uk

Alan Hannington-uk

Jean Hall-uk

Martin Quincan-uk

Messrs. Marbut - ch

Messrs. Auclair-fr

Messrs.Peliter-fr

Graham&Judy Ruffles-uk

Messrs. Whittingham-uk

Messrs.Bates - uk

Emily Freeman - usa

Kees Baker - nl

S.P. de Vlas-nl

K. Honnor & A. Kane-uk

John Holm- dk

Emil Pinter - rfa

Alan Milward - uk

Ann&Paul Hill - uk

Andrew Thompson - uk

Jim France - uk

Gordon Brahman - uk

Brian Clasper -uk

Trevor Taylor - uk

Messrs. Furnes - uk

Messrs. D Hawkins - uk

David Harris - uk

John Fisher - uk

Donal Ross - uk

Elizabeth Thompson - uk

Chris & Karen Hutch -uk

M.J. Warrington - uk

Mark Spedding - uk

Messers. Brodie - uk

Michael Snook - uk

Serge Gullou & family - fr

Guido Wauters & family - bel

Beat Ruegger & family - ch

Trevor & Ivonne Samuels - uk

Janet ones - uk

Messrs Keley - nz

Martin Saunders - uk

John Packer - uk

Bernard Blick - uk

Richad Wesley - uk

Bryan Hartley - uk

Mike Conroy - uk

Brian Woods - uk

Trevor West - uk

Sarah Wayyat- uk

Paul Kirk - uk

Kolin Kimber - uk

Mary Ralphs - uk

Messrs. Hardington - uk

Messrs Williams - uk

Mary Balbi - uk

Faith Woodmansey - uk

Nicole Quinquenel , fr

Messrs. Camberlein - fr

Juan Soler & Juana Tesifon-es

Tomas Lindell - Sweden

Roger Carrere- fr

Paull& Pat Gaffan - uk

Robert & Kath. Foskett - usa

Jennifer & Peter Tennant - uk

A. Gállego - fr

Claude Sebte - fr

Paul Lopez- fr

J Marie Anne - fr

Jole Tost Besalduch -fr

Marco Bliher - ndl

Paulina Struykenkamp - ndl

Alan Rosney - uk

Michael Wheeler - uk

Margaret & Leister Cook - uk

Pia & Harri Hoghander - Find

Alan Perry - uk

Malcolm Hutchinson -uk

Guy &Carol Bailey - uk

Inge Sommer - ger

Karlz Heinz - ger

Mr. & Mis Konermann - ger

Dick Forsman - fin
Roser Vilatersana -es

William Colom -es

Santiago Mendieta -fr

M.Mar Casas -es

C.et Paul Wullus -bel

C. Caballero –es

D.& Shirley judge-uk

Pascal & M.Doeubre -fr

M. de la Cruz –es

Dominique Boneau -fr

Klaus Zille -rfa

Patrizia Amati –it

Josep Espasa –es

Pam&Cliff Gibson-uk

Ann , Robert Jarvis- uk

J.J. de Meyer-nl

R.Paper-uk

Volker, Ren Kristoffel-rfa

Ricardo Mendez-es

J.& Brenda Dickson-uk

B. Dominique-fr

Marc, Angloo-nl

Derrick &Jennings-uk

G & Sue Emmery-uk

Miguel Bueno-es

Antonio Ponce-uk

Xavie Bartoli-es

Maria J. Carrea-es

M.Luisa Bendala –es

Manel Gisbert-es

Hugo van Helene-bel

M. Pierre Goujou-fr .

Yves Reux- fr

Alvaro de los Rios-es

Dale & R Spoor –usa

Pere Castel-es

Fernando Barrios-es

Abel Pariente-es

John Holm- dk

Brian Short-uk

Bo Carlsson-Sw

Elayne&Jeff Metter-usa

Marc Tessier-fr

John Blackburn.uk

Messrs. Paull-uk

Mrs. Hazel Norris-uk

Sandy&Myra Powell-uk

Robert Leetham-uk

Fred Louf-fr.

Chris Travis-uk

Jim Wakenshaw-uk

Messrs. Grosjean-CH

Messrs. Leahy-uk

Jeremy Munis -Br

Martin& Mar. Lawson-uk

Messrs. Barnard & son-uk

Messrs. Trevor -uk

Malcolm Schuyl-uk

Philip Mugridge-uk

Messrs. Lewis-uk

Messrs Watt-Tansmania

Messrs. Carpenter-usa

Messrs. Beard-usa

Messrs.Mansfield-uk

Andy Booth-uk

Nigel Stwart-uk

R. Cowley/S. Lovejoy-uk

Messrs. Leiser-ch

Messrs. Jourdain-fr

Bob & Mo Osborne-uk

Messrs. Goldfrank-usa

Messrs. Staley & Helliot- uk

Messrs. Moore-uk

John Ingram - uk

J Greenwood & P. Gothard-uk

Ron & Susan Martin - usa

Messrs. Bayldon -uk

Judy Butts -usa

Eva Labranca- rfa

Tim Pearce- uk

Messrs. Darlington -uk

Anne Lansdown - uk

Douglas Yelland - uk

Alan Hannington -uk

Messrs. Upton - uk

Tony Gough - uk

David Barlow - uk

Tony O´Neill

Peter Hugo -uk

Brenda Webb -uk

Cynthia Hallan - uk

Brian Lythgoe - uk

Andy Rivers uk

Richard Smith - uk

David J. Woodhouse - uk

Peter Storey -uk

Chris Roy

Steve Alcock -uk

B.E. Clay - uk

Brenda Faulconbridge - uk

Jill Faulconbirdge - uk

D. Victor Avis - uk

Margery Sheldrake - uk

Marthe Vaughan - usa

John Kricher - usa

Claudia and Lee Taylor - usa

Davis Marshall - uk

Jenny Marshall - uk

Steve Olejniczak - uk

Jim Childs- uk

David Moore - uk

Owen Michel - uk

Bernie Forbes - uk

John Faithful - uk

Jim Weston - uk

Mervyn Jones -uk

Alison Gregory - uk

Messrs. Heighway - uk

Messrs. Bates - uk

Colette Dreau - fr

Messrs. Le Roux - fr

Angeles Blanco -es

A. Anderson - Sweden

M. Marvy - Fr

J.P. Le Peleter - fr

M France & George Ticas - fr

Jacques Petit - fr

J C Villacampa - fr

Susan & Terry Cox - uk

Roy Stubbs - uk

H Van Vellie - ndl

E Hulsman - ndl

Piet Zuelhof - nd

Nancy Marsh - usa

David Jenkins - usa

Paul & Sue Murfitt - uk

Ellis Clive - uk

Joh & Pam Bennet -uk

Luke Bailey - uk

Joh Lobel - uk

Coli Bower - uk

David Little - uk

Dagmar Schurmann - ger

Andy Howes - uk

Chris Nights - uk
Bert de Jong-nl

Miles&Mel Mckey-usa

Jan Hoogeneen -nl

Anne&Frans-nl

Johan Bos -nl

Kevin Hand -uk

Betty&Bob Lawrence-usa

D. Bradshaw-uk

Haneke&Koos Mejer-nl

Bruno Bargain-fr

D & J Northclife-uk

Ruston Family-uk

Ane&Wim Hewell-nl

Joke Pest-nl

John& P. Metz-usa

Ian Hodgson-uk

Jean Jeffrey – can

Kurt Henninge-can

Messres Goodrum- uk

John Night –uk

Peter Evans – uk

Messrs Ridgard-uk

David Cox – uk

Glynn Crocker –uk

MG Robinson -uk

Messrs. Freyer –uk

Messrs. Harvey –uk

Bob Ringler – usa

Will Hughey-usa

Jack Piper-uk

Maurice Dengate-uk

J. Crozier & B.Dore uk

Messrs Allcock –uk

LPO Nantes- fr

Messrs Adams-uk

Messrs. Decker-uk

Messrs Scarth-uk

Messrs Bagguley-uk

Messrs Punt-uk

Heather Maclean –uk

Liz Wicken-uk

Henk de Haank-nl

Messrs. Geogeham-uk

Dr.- Potrykus & wife-rfa

Mr. John C.Peters-uk

Messrs. March-uk

Mrs. Grace Nichols-uk

Stuart&Jean Dawson-uk

Iain & Val Cameron-uk

Sara Wikla -fr

Joyce Jones-uk

Messrs. McAndrew-uk

Michel Gigon-CH

Jane & David Collins-uk

Messrs. Berry-uk

Gary Wade-uk

Julia Perez.es

Helen Williams-uk

Messrs. Hutching-uk

Brian Bottomley-uk

Messrs.Hayes-uk

Messrs. Koenig-usa

Messrs.Redhead-australia

Trevor Hannington-uk

Nigel Huudson-uk

John Upton-uk

T. Hawkins/R. Read-uk

Therese Sourd-fr

Messrs.Calvier-fr

Messrs. Throop-usa

Messrs Beat & Sons- suisse

Messrs. Johnston-uk

Veronica Taylor- uk

Lynn Davies - uk

Messrs. Jay Hadlock -usa

Messrs. Steffes -usa

Georg Lucius - usa

Franco Benedetto & friends-it

Messrs. Stroberg -dk

Messrs. Pedersen-dk

Chris Mansfield - uk

Jean Hall - uk

Andy booth - uk

Richard Gagls -uk

Martin Quinlan - uk

Stwart Hodson -uk

Marilyn Mary Peterkin-uk

Robert Berry - uk

Clarie Joures-uk

Amy Leadbetter - uk

Jean Brucksaw -uk

Ray Waters - uk

Geoff Oliver & Eileen Ridle -uk

Chris Knights - uk

Bob& Eileen Staton - uk

Chirs Doncaster- uk

Messrs Warmington - uk

John Phoskew - uk

Carmel Terry - uk

Sue & Andy Stevens - uk

Pam & Mark Salmon - uk

Richard Mackie - uk

Anne Nuttal -uk

Bob Axworthy - uk

Gordy Davidson - usa

Carline Feiss - usa

Pat Eastwood - usa

Ann Dewart - usa

Messrs. Hutchinson-uk

Christain Guinchau - fr

Malcolm Turner- uk

Alison Thornhill - uk

Trevor Taylor - uk

Tonty Gough - uk

Tom Minskip- uk

Dave Ousey -uk

Bob Kenworthy - uk

Jean Hall - uk

Stuart Hodson - uk

Jose Marie Ars, fr

Claude Allano - fr

Josefa Ferrer -es

Danielle Cazalbon - fr

Jackes Corbierre - fr

Michel Cornec- fr

Gilles & Francoise Alano - fr

Gerard Le Baccon- fr

Riane Inthol - ndl

Hendrikus Neerings - ndl

Adriana Doorbuin - ndl

W. Klaver- ndl

Caroline Wesselius - ndl

J Van Schaik - ndl

Alberto Galofré usa

Chris Bamford - uk

Davies Neville - uk

Geri Thomas - uk

Wayne Strong - uk

Alan Archer - uk

Brian Farmer - uk

Joseph Nobbs - uk

Petra & UweReichter - fr

F. Shurmann - ger

Paul Stammers - uk