Dates
-
Tour Cost
-
Single room supplement
-
Group size
12 persons with two leaders
Tour leader
Finnature guide
Airport
UK-Oulu-UK
W

hat´s included

All ground transport, all meals, services of guides and reserve entrance fees. Transport throughout in comfortable minibus.
W

hat´s not included

Transport to/ from UK and any overnight stay that may be involved, visa cost, travel insurance, drinks and any items of a purely personal nature.
T

our code

Intensive owl birdwatching. We will only ask you to book your flights and run the tour when local guides confirm an excellent year for the owls. They show large fluctuations in breeding success, correlated with the vole population, from year to year. The terrain is mostly easy to walk, but will involve one or two steep uphill climbs, so a reasonable level of fitness is required for this tour.
S

elected species list

Great Grey-, Ural-, Hawk-, Short-eared-, Long-eared-, Tengmalm´s- and Pygmy Owls, Capercaillie, Black Grouse, Hazel Grouse, Three-toed- Woodpecker, Parrot Crossbill, Red-flanked Bluetail, Rustic Bunting, Little Bunting, Two-barred Crossbill, Siberian Jay and Siberian Tit.
Itinerary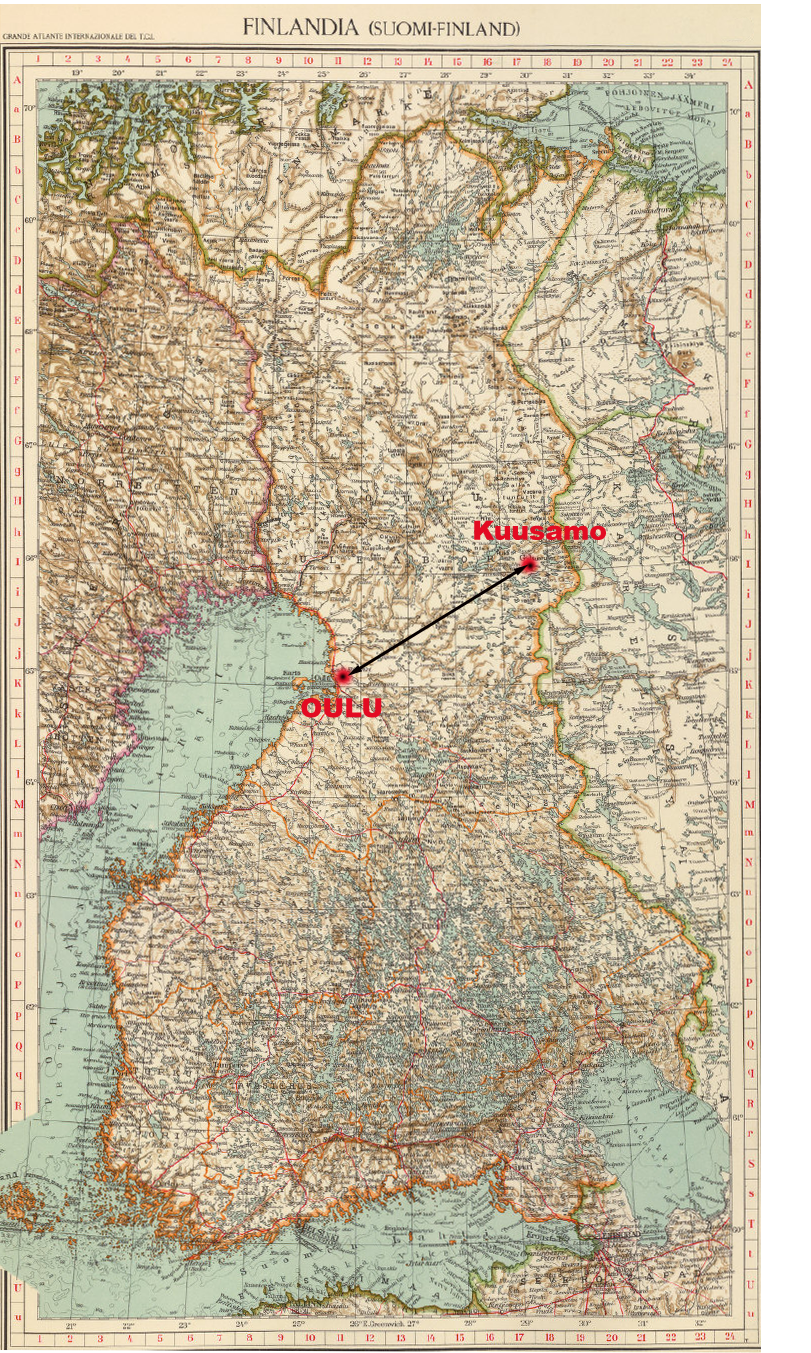 Day 1 - Oulu - Arrival at Oulu, where a local guide will be waiting to welcome us. Oulu is a port on the northeast shore of the Gulf of Bothnia. It is situated barely 150 miles south of the Arctic Circle in the 'armpit' of 'Miss Finland'.  Oulu is the place for Owls. During these two days we are concentrating on finding the five most wanted birds: Pygmy, Tengmalm's, Ural, Hawk and Great Grey Owl. We will have a try for our first Owl on this first night (although it will not get dark). In deep taiga forest Crested Tits and other warning passerines might give away the male Pygmy Owl perching in a tree. Night in Oulu.
Day 2- Liminganlahti - We start the day with a special effort to find the Terek Sandpiper. Oulu is one of the last places in Finland where this rare bird still breeds. There are only few pairs breeding there and this is one area where local knowledge really comes to the fore. Other waders on this day might include Temminck's Stint with its butterfly display, as well as Ringed and Little Ringed Plovers. Around noon we will visit at Liminganlahti, an internationally important wetland that harbours thousands of waders and ducks. Hundreds of young Whooper Swans and Common Cranes spend their summer in the bay area. Usual sightings here include White-tailed Eagle and Marsh Harrier and Peregrine is also a daily visitor from the nearby bog. The spectacular Ruff lek takes place here in Liminganlahti as well. Different coloured males are concentrated on winning the attention of females - sometimes it gets really exciting! After watching the 'tournament' we will enjoy a lovely lunch at the Liminganlahti Visitor Centre.
In the afternoon we will try to see the notorious Ural Owl. This elusive owl is the most difficult of them all - they have better eyes than we do! With careful approach though we expect to see this beautiful pale coloured bird.
Although lying on the threshold of Lapland, some 'night singers' are found in Oulu area most years. On a late evening excursion there might be a chance to find Thrush Nightingale and Blyth's Reed Warbler – and perhaps even Corncrake. River and Marsh Warblers are not entirely excluded either. Short-eared Owls are present and in some years, also Long-eared Owls come to these latitudes. We will also head to the forests to look for Eurasian Three-toed and Black Woodpeckers. Other possible forest species include Black Grouse, which might be still leking. With luck we might even come across with a leking Capercaillie too! We will stay in the forest landscape and finally try for the magnificent Great Grey Owl. No one will be left cold in the presence of this large breath-taking bird. We will also visit a site for the most common owl in Finland - Tengmalm's Owl. Most years, the wandering-natured Northern Hawk Owl breeds in the area. Night in Oulu.
Day 3 - From Oulu the tour continues towards north and east to Kuusamo. Along the way we will stop to scan some of the extensive forest bogs and lakes. Kuusamo stands out as the top-level birding place in Finland and where the annual national 'bird-race' is held. In Kuusamo we can expect to encounter a real feast for the eye in the expansive taiga forests. While Goldeneye, Wood Sandpiper and Brambling are common, the real draw here is the undisputed list of eastern and northern species: Red-flanked Bluetail, Little and Rustic Bunting, Arctic Warbler, Siberian Tit and Siberian Jay – just to name a few. Other species might include Bohemian Waxwing, Great Grey Shrike and Common Rosefinch. Night in Kuusamo.
Day 4 - We will make an early morning excursion to see the Red-flanked Bluetail. The climb up to Valtavaara Hill for Red-flanked Bluetail is steep and the birds are never guaranteed to be singing, though the view is magnificent. The terrain is mostly easy to walk but will involve one or two steep uphill climbs today, so a reasonable level of fitness is required for this excursion. There is plenty room for grouse in the vast forests that extend around Kuusamo and we will be expecting to see Capercaillie, Black and Willow Grouse.
During an afternoon trip to a dry pine forest our aim is to see Siberian Tit and Parrot Crossbill. The lakes nearby provide good birding sites with Smew, Red-necked Grebe and other waterfowl. Beautiful bogs are home to waders such as Spotted Redshank, Broad-billed Sandpiper and Jack Snipe.
In most years Hawk Owl breeds in Kuusamo region. Although being a diurnal bird, Hawk Owl is surprisingly hard to find. Hopefully we will end our day with images of this wanderer of the wild in our minds. Night in Kuusamo.
Day 5 - After breakfast it is time to leave Kuusamo and drive back to Oulu – with some birding stops – to catch an afternoon homeward flight. It will be time to say 'goodbye' to Finland.
Galery